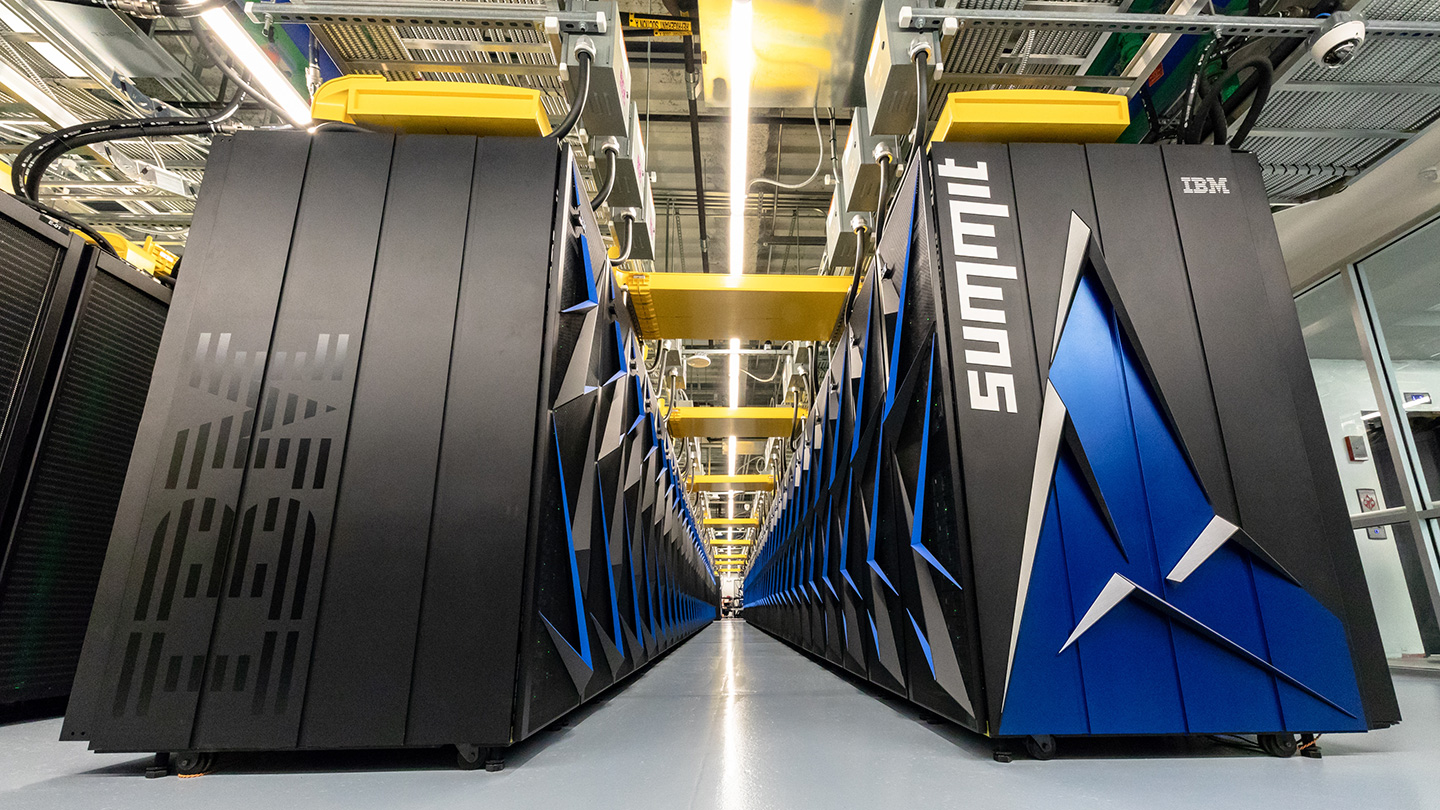 Summit Training Workshop (February 2019)
---
Summit Training Workshop
Oak Ridge National Laboratory (on-site)
Building 5100, RM 128 (JICS Auditorium)
February 11-13, 2019
8:00 AM – 5:00 PM (ET)
---
The Oak Ridge Leadership Computing Facility (OLCF) will host a Summit Training Workshop on February 11-13, 2019. This event is meant to help new Summit users (or those intending to use Summit) get up and running on the system. There will be a combination of presentations and hands-on sessions (see below).
---
Who Should Attend?
The target audience for this workshop are OLCF users who have recently obtained access to Summit or those who intend to run on Summit in the future.
---
During the Workshop
Each day will consist of presentations in the morning followed by hands-on sessions in the afternoons (see "Agenda" tab below). The presentations are meant to deliver relevant information about the system (hardware, job launcher, programming methods, etc.), while the hands-on sessions are intended to help participants get their own codes running on Summit (Ascent). OLCF staff and our vendor partners will be available to help during the hands-on sessions.
Please note that we will be using the Ascent system for this workshop (unless you already have Summit access). Ascent is a stand-alone system consisting of 16 nodes identical to Summit's nodes. So for those participants using Ascent, the focus should be to get your application running on the system, but not scaling up to large node counts.
---
Deadlines for Non-Badged Attendees to Register for In-Person Attendance
Non-Badged US citizens must register for in-person attendance by February 4, 2019.
Non-Badged Foreign Nationals must register for in-person attendance by January 28, 2019
---
(Limited) Remote Participation
If you choose to attend remotely (see "Remote Participation" tab below), you will be able to view all presentations, but will not be able to participate in the hands-on sessions or access Ascent.
If you would like to attend on-site or remotely, please register using the form below. If you have any questions, please contact Tom Papatheodore (papatheodore@ornl.gov).
---
---