Introduction to the Frontier Supercomputer
---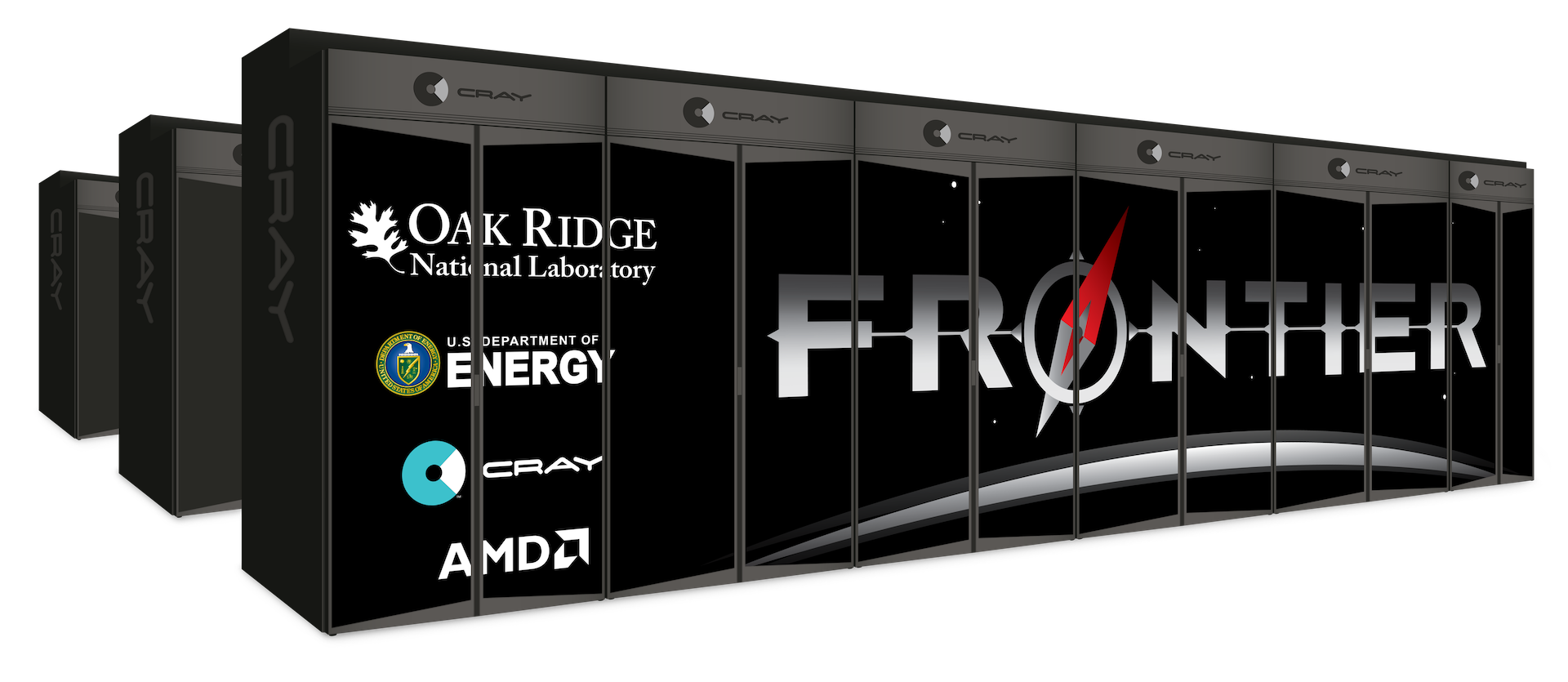 ---
Introduction to the Frontier Supercomputer
July 12, 2022
1:00 – 2:30 PM (EDT)
Virtual via Zoom
Contact: Tom Papatheodore (papatheodore@ornl.gov).
This session is part of the OLCF's Preparing for Frontier training series. Please click this link to visit the main page to see other sessions in the series.
---
Overview
Frontier is a Cray EX supercomputer built with AMD Optimized 3rd Gen EPYC CPUs and AMD Instinct MI250X GPUs and connected with HPE's Slingshot-11 interconnect. As of the June 2022 TOP500 list, Frontier is currently ranked the world's most powerful supercomputer and the first true exascale machine with an HPL score of 1.102 Exaflop/s. During this session, we will give an overview of Frontier's architecture and programming environment as well as the programming models supported on the system.
---
Registration
All participants must register to attend this event. Please do so by clicking the dropdown below and submit the registration form.
---
Presentations
---