Register Now for Lustre User Group Conference 2021
OLCF staff and high-performance computing users from around the world will participate in the 2021 Lustre User Group (LUG) annual conference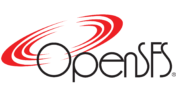 Experts from the Oak Ridge Leadership Computing Facility and high-performance computing users from around the world will participate next week in the 2021 Lustre User Group (LUG) annual conference.
Lustre, an open-source, parallel file system, has supported leading HPC systems at Oak Ridge National Laboratory and worldwide for the past two decades. This year's conference takes place virtually May 19-20, hosted by the University of Florida and organized by Open Scalable File Systems (OpenSFS) and European Open File System (EOFS). OpenSFS is a nonprofit organization that coordinates the Lustre community worldwide in coordination with EOFS. LUG speakers will include ORNL's Ross Miller, James Simmons, Richard Mohr, Adam Disney, and Christopher Brumgard.
"We've used Lustre in the past on OLCF supercomputers such as Jaguar and Titan with great success, and we expect to use it again," said Sarp Oral, leader of ORNL's Technology Integration Group and incoming president of OpenSFS. "It's a critical technology that benefits the OLCF and all National Center for Computational Sciences projects, and we are expanding our capabilities and remain heavily involved in its future development. This event brings every element of the Lustre user community around the same table — from academia and industry and from across the DOE national laboratory complex."
Sarp previously served as OpenSFS president, vice president, and director-at-large. Dustin Leverman, leader of ORNL's HPC Storage and Archive Group, co-chairs the Lustre Working Group (LWG).
Registration is free, but must be turned in by Wednesday, May 19. For more details, visit https://www.rc.ufl.edu/research/events/lug-2021/.
UT-Battelle LLC manages Oak Ridge National Laboratory for the U.S. Department of Energy's Office of Science, the single largest supporter of basic research in the physical sciences in the United States. DOE's Office of Science is working to address some of the most pressing challenges of our time. For more information, visit https://energy.gov/science.