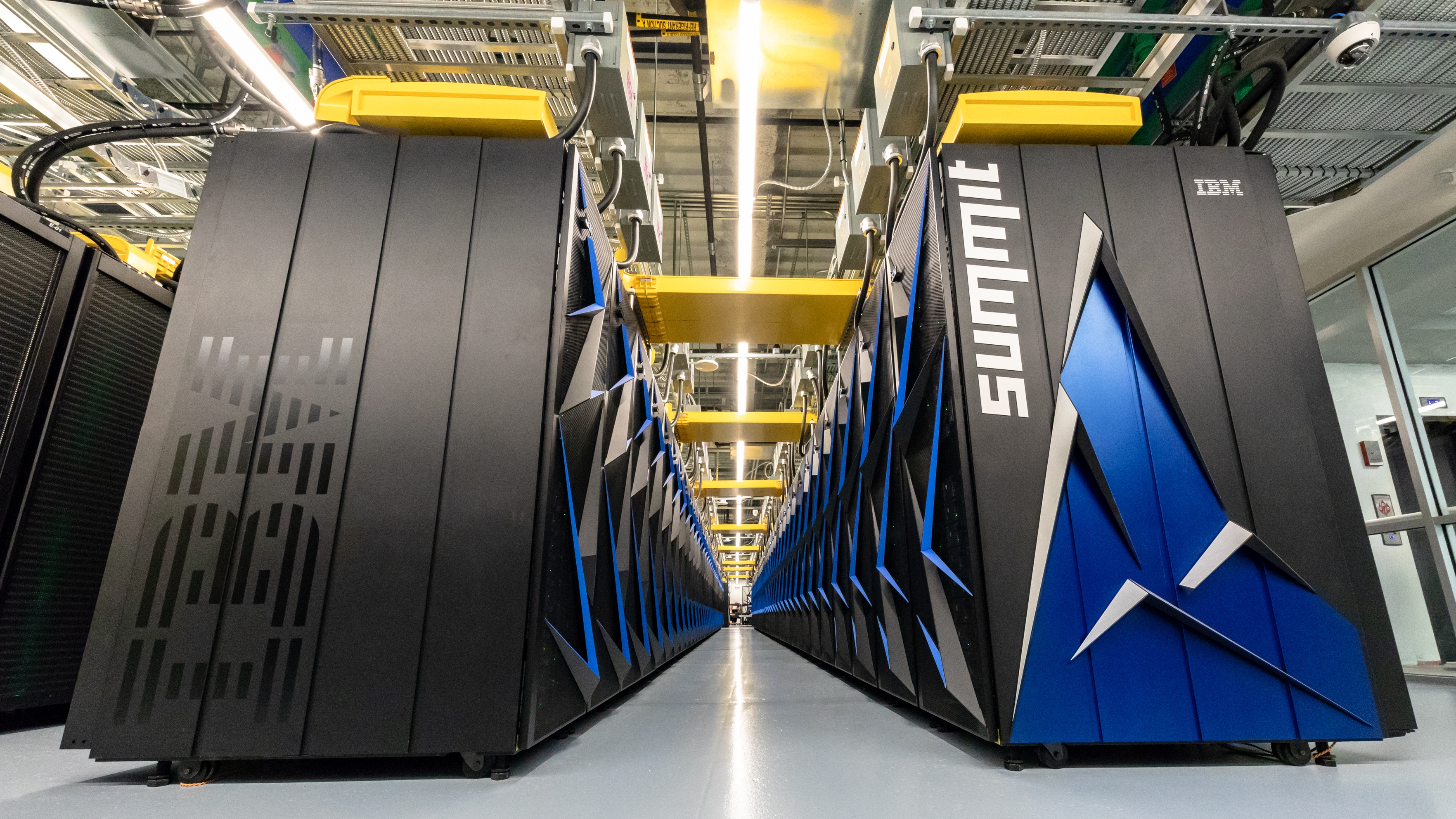 Winter Classic Hands-On with Summit
March 15, 2022
1:00 PM – 5:00 PM (ET)
Deadline to apply: March 14, 2022
---
In support of the Winter Classic Invitational Student Cluster Competition, the Oak Ridge Leadership Computing Facility (OLCF) will hold a hands-on training with the Summit supercomputer. Participants  will learn about the Summit architecture, learn how research teams write programs for and run workloads on Summit, and get to work through fun small challenge problems on their own on the Ascent training system (basically 1 cabinet of Summit).
Prerequisites
Laptop/desktop with ssh client (to log in to remote system)
Basic familiarity with UNIX/Linux (e.g., to navigate the file system)
Familiarity with a command line text editor (e.g., vim, emacs, nano)
Review
If you want to review Unix, Vim, C programming or Python programming  here are a set of videos and DIY exercises to help you prepare. This review is not required.
Accompanying Videos
---
If you would like to participate, please register below by March 14, 2020. You will use the same Ascent accounts that you have already applied for to use for the Winter Classic.
If you have any questions, please contact Suzanne Parete-Koon (paretekoonst@ornl.gov)
---
To submit the registration form below, you will need to enter the registration code (given only to the Winter Classic participants in a separate email).
Registration
Winter Classic Hands-On Smmit
Agenda
The length of some sessions may be adjusted before the event.
Time (all times EDT)
Topic
Presenter
1:00 PM – 1:05 PM
Welcome
Suzanne Parete-Koon
OLCF User Assistance & Outreach
1:05 PM – 1:15 PM
Intro to Leadership Computing Facilities

(slides| recording)

Suzanne Parete-Koon
OLCF User Assistance & Outreach
1:15 PM – 1:25 PM
Scientific Discovery and HPC

(slides | recording)

Antigoni Georgiadou

OLCF Applied Mathematician

1:25 PM – 1:40 PM
Introduction to the Summit supercomputer

(slides | recording)

Tom Papatheodore
OLCF System Acceptance & User Environment
1:40 PM – 2:10 PM
Using the Summit supercomputer

(slides | recording)

Tom Papatheodore
OLCF System Acceptance & User Environment
2:10 PM – 3:55 PM
Hands-On Challenges
Suzanne Parete-Koon
OLCF User Assistance & Outreach
3:55 PM – 4:00 PM
 Check-in
 Suzanne Parete-Koon
OLCF User Assistance & Outreach