OLCF in the News
Wells, Titan contribute to major news outlets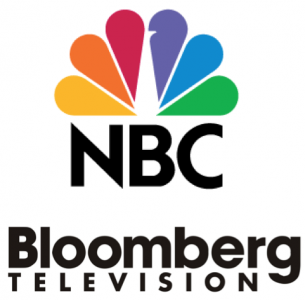 The OLCF upped its profile with its involvement in two news stories on major outlets in the last couple of weeks.
On July 26, Titan was mentioned on the Bloomberg TV website by Adaptive Computing's CEO Rob Clyde, who was detailing the need for supercomputers in scientific research and the innovation enabled by his company's Moab software. MOAB automates the scheduling, managing, monitoring, and reporting of high-performance computing workloads on massive scale, multi-technology installations.
To see Clyde's interview, visit: http://www.adaptivecomputing.com/news/why-is-stephen-hawking-using-this-software-bloomberg-tv/.
Then, 2 days later, OLCF Director of Science Jack Wells was interviewed by Tanya Lewis of LiveScience on the history and role of high-performance computers for "How supercomputers solve giant problems," which appeared on the NBC News Technology website. Wells pointed to the future, particularly the exascale and data integration, as future trends in the industry.
To read the NBC article, visit: http://www.nbcnews.com/technology/how-supercomputers-solve-giant-problems-6C10773443.