freenx Overview
NX is a technology for remote display. It provides near local speed application responsiveness over high latency, low bandwidth links. The core libraries for NX are provided by NoMachine under the GPL. FreeNX is a GPL implementation of the NX Server and NX Client Components.
Requirements
To use FreeNX on OLCF systems, you will need the following software prerequisites:
The NX Client Software installed on your local machine. This is available from NoMachine.
An NX Key. This file allows the NX client to connect to the FreeNX server running on an OLCF resource.
Support
Usage
Step 1: Download the NoMachine Player from www.nomachine.com. The latest version of NoMachine is strongly recommended. The instructions below have been verified with version 5.3.9.
Step 2: Install NoMachine player using the OS specific instructions provided on the download page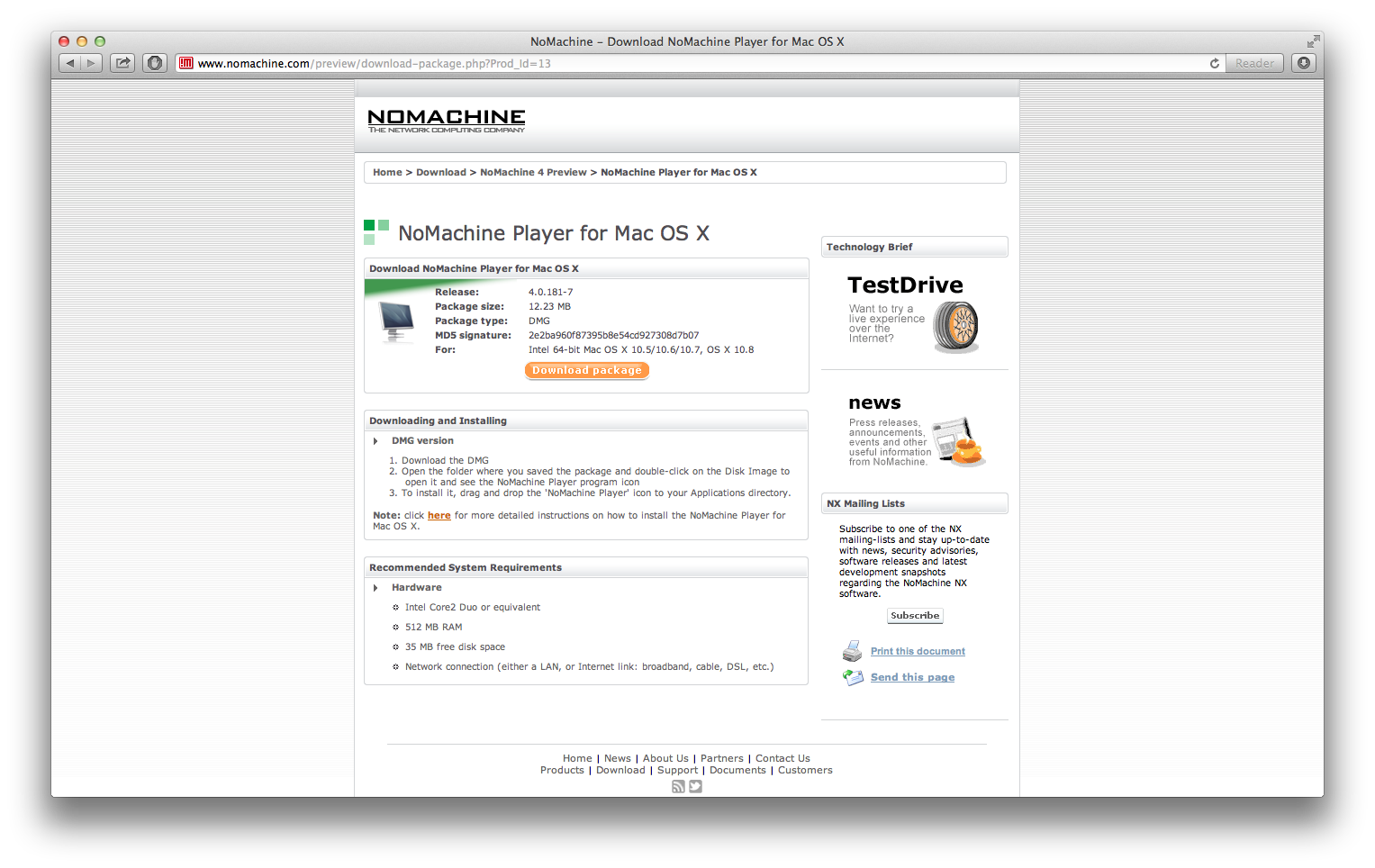 Step 3: Rhea and Titan do not use the default key for NX, you will need to obtain the key for your local machine. For Rhea:
$ curl -o rhea.key https://users.nccs.gov/~nx/rhea.key

For Titan: Create a file called titan.key in your home directory on your local machine. Copy the text in the box below and paste it in your local titan.key file:
-----BEGIN DSA PRIVATE KEY-----
MIIBugIBAAKBgQC89H00+S0rAc16n51QlmXEWW3iHiLXndKctyGC8HXIp4/IChoT
6DF9TbpInCWEkvdL7wG48VhjNOzTgwiENHBvQPmnn+Mt1bglw9JN9o0nx4vR/vJ3
vGSLzugecAX73RJqBn4CTIqXwOWAaVTogJjPjRMdLvZ+E3JKYGhAE1sTjwIVAKC4
fvZgAWIzoVKsJiEVtUx7X/3/AoGAeoqyyLimyviLPA40TfggVsGg1Pw+cJNrwOe4
44VzWClo4Jk56xrmp9KVmhqrFo7lpg3U8WRHR002f5QmWJjF78O2sE6EjJAzya0R
6r4PYjWZBfKMSE488mUygAnmCHPTG7S2kjSGMv4o6zBaOhhjPmvYvKMCdn+X6ad2
CF+mSSACgYByWF7x5KZMmqyfEGTUMQrJAv7O7YiIOUEhPXDc4CBsc9IhFm/kcmCP
LVpqGh62HE7YQjxMWP1yvP3xN+YA0qM3w08NlHU4EaullGjb7BpjQtVU2j/64RRN
ixZzDBGLa3jHEGp1OhjjxA9wxB0V/uCb+xvUNYlEZLr8GZsDU2h9TQIUXPwNyA5c
AWHI9jEIy21L+kFbpfQ=
-----END DSA PRIVATE KEY-----
Step 4: Open the NoMachine player and click Continue
Step 5: Click New in the orange bar.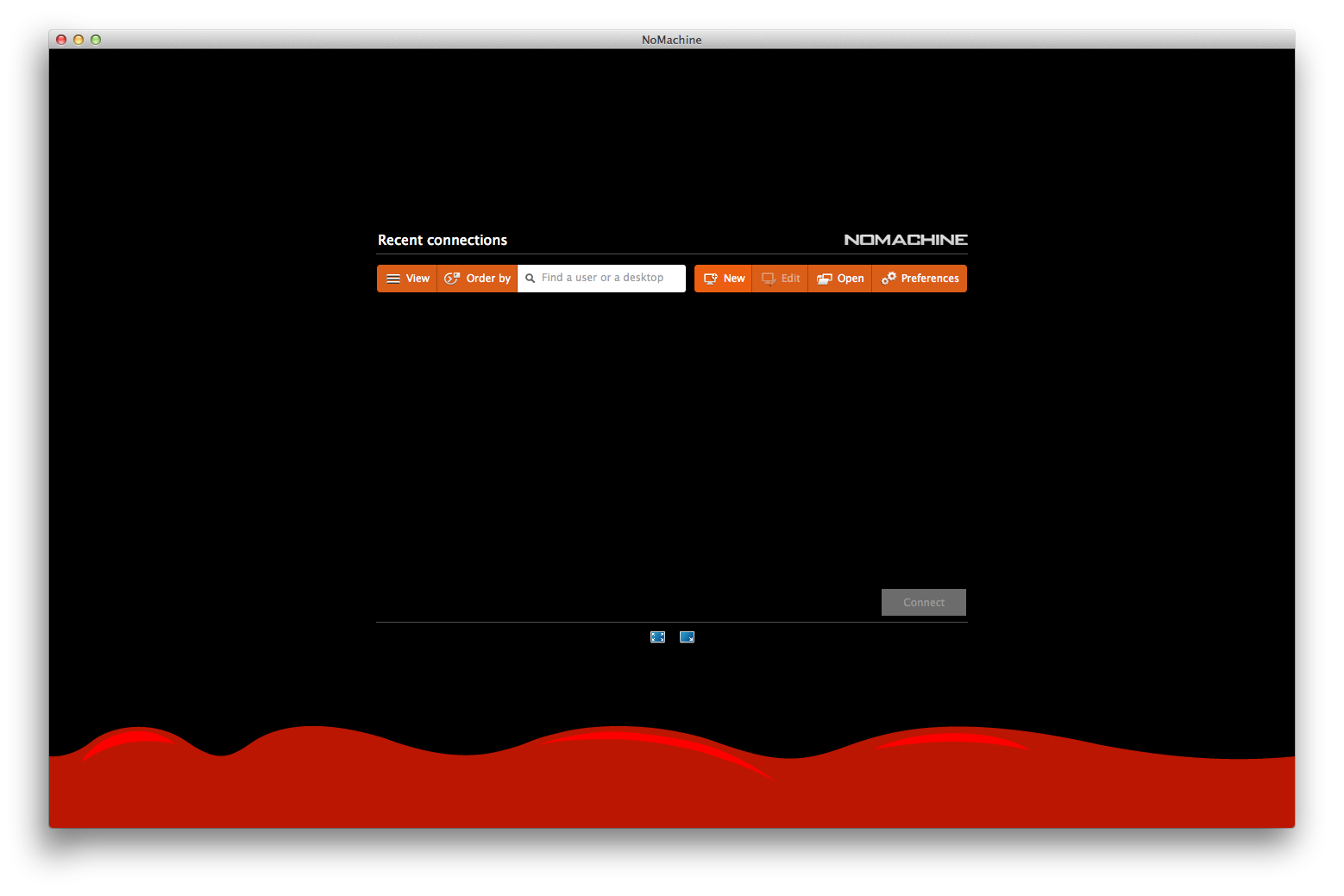 Step 6: Select SSH as the protocol.
Step 7: Enter the host name and make sure the port is set to 22.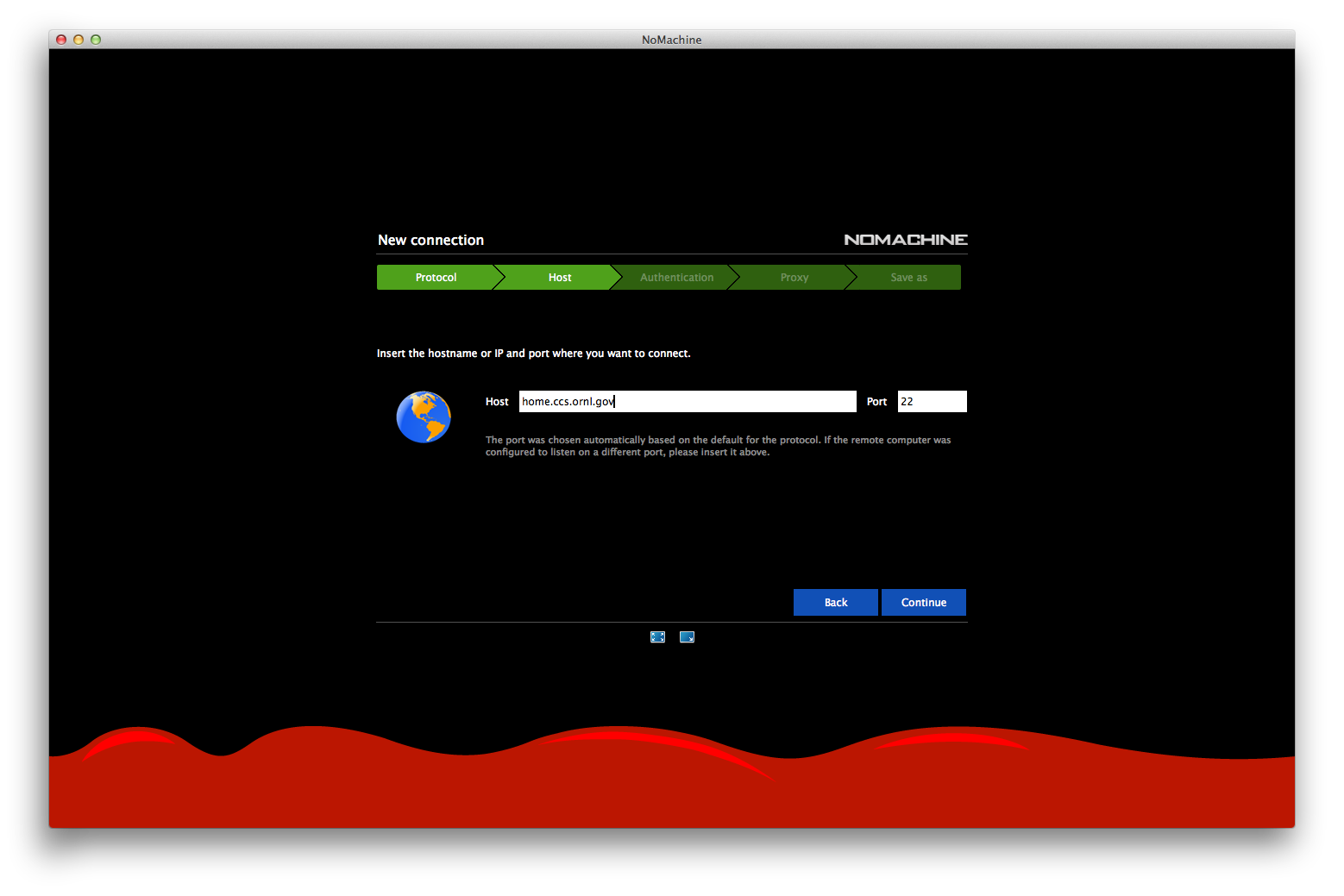 Step 8: Select Use the NoMachine login.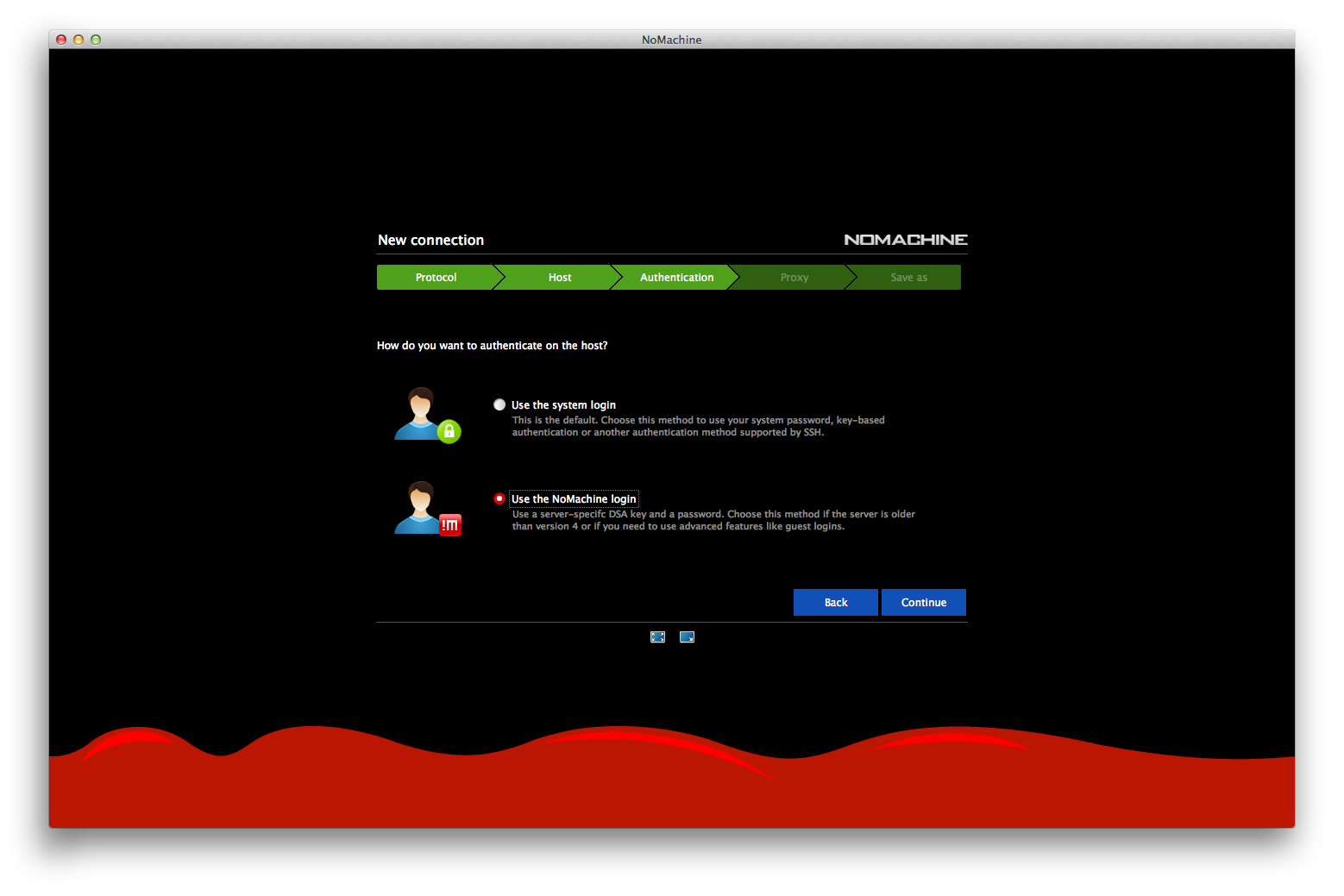 Step 9: Check Use an alternate server key an provide the path to rhea.key or titan.key.
Step 10: Select whether or not you need to use an HTTP proxy. You may need to contact your network administrator for this information.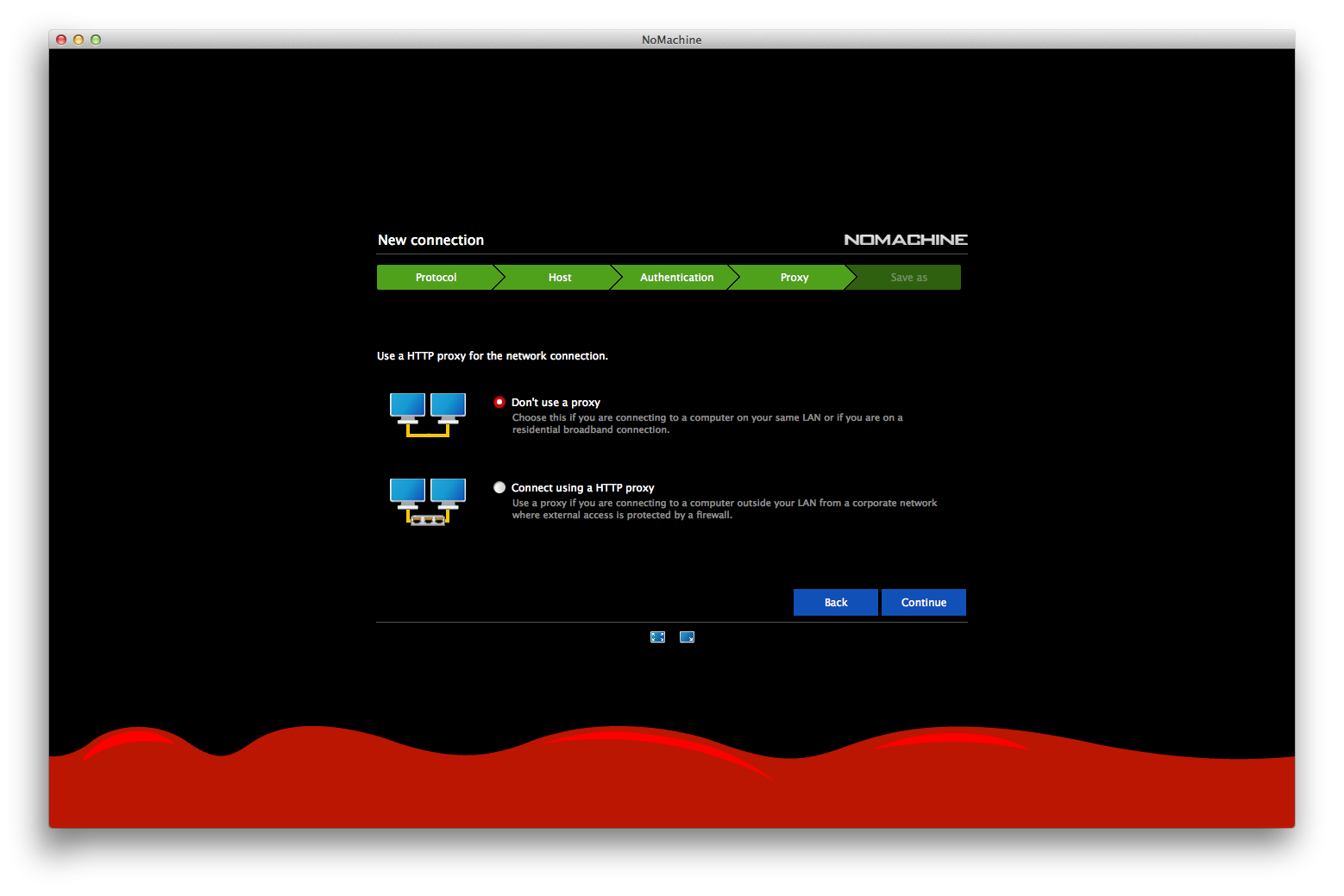 Step 11: Give your connection a name.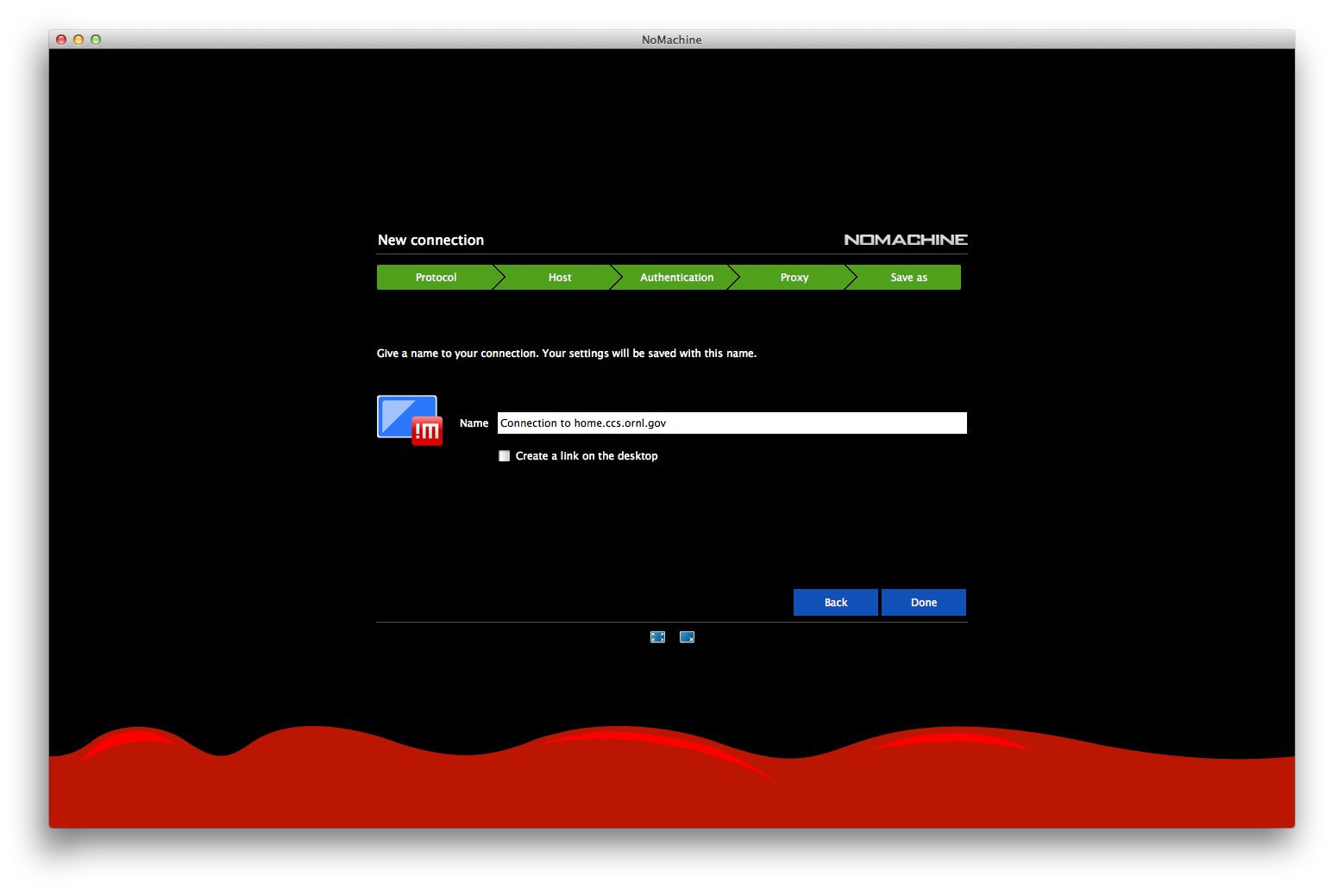 Step 12: Due to a compatibility issue with newer NoMachine clients and the NX servers on our systems, you'll need to edit the configuration you just created. Unfortunately, you can't do this via the client. Exit the client and find the configuration file. It should be named <Connection Name>.nxs where <Connection Name> is the name you selected in step 11). This file is usually located in the directory ~/.nx/config/ on Unix-like hosts. Open this file and find the line
 <option key="Connection service" value="ssh" />
On that line, change ssh from lowercase to uppercase so that it looks like:
 <option key="Connection service" value="SSH" />
Then, save the file and exit. Step 13: Restart NoMachine, click continue on the first screen, and, select your connection and click Connect. Step 14: Enter your username and SecurID PASSCODE.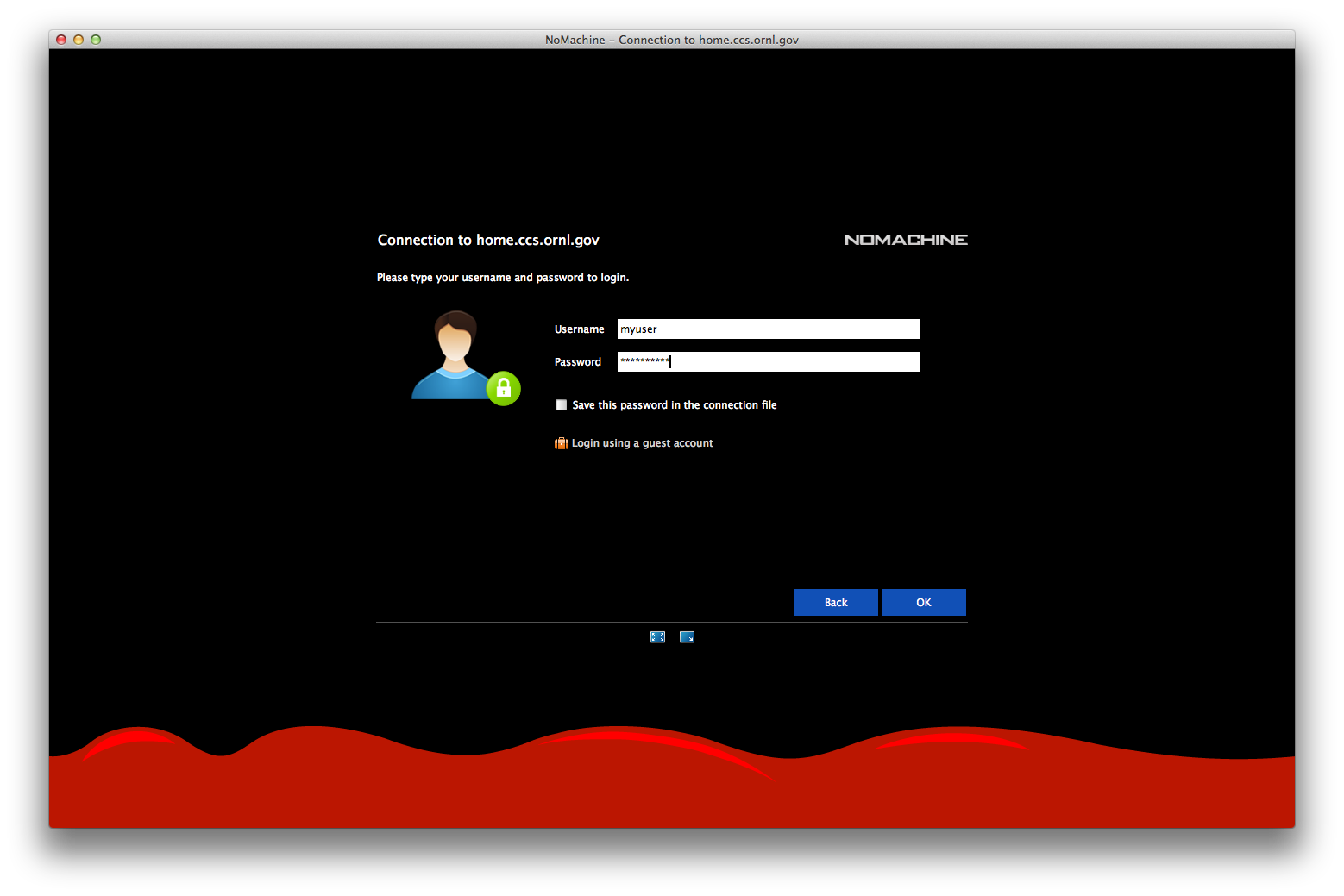 Step 15: Select the type of desktop you want. If you aren't sure, you can simply select GNOME.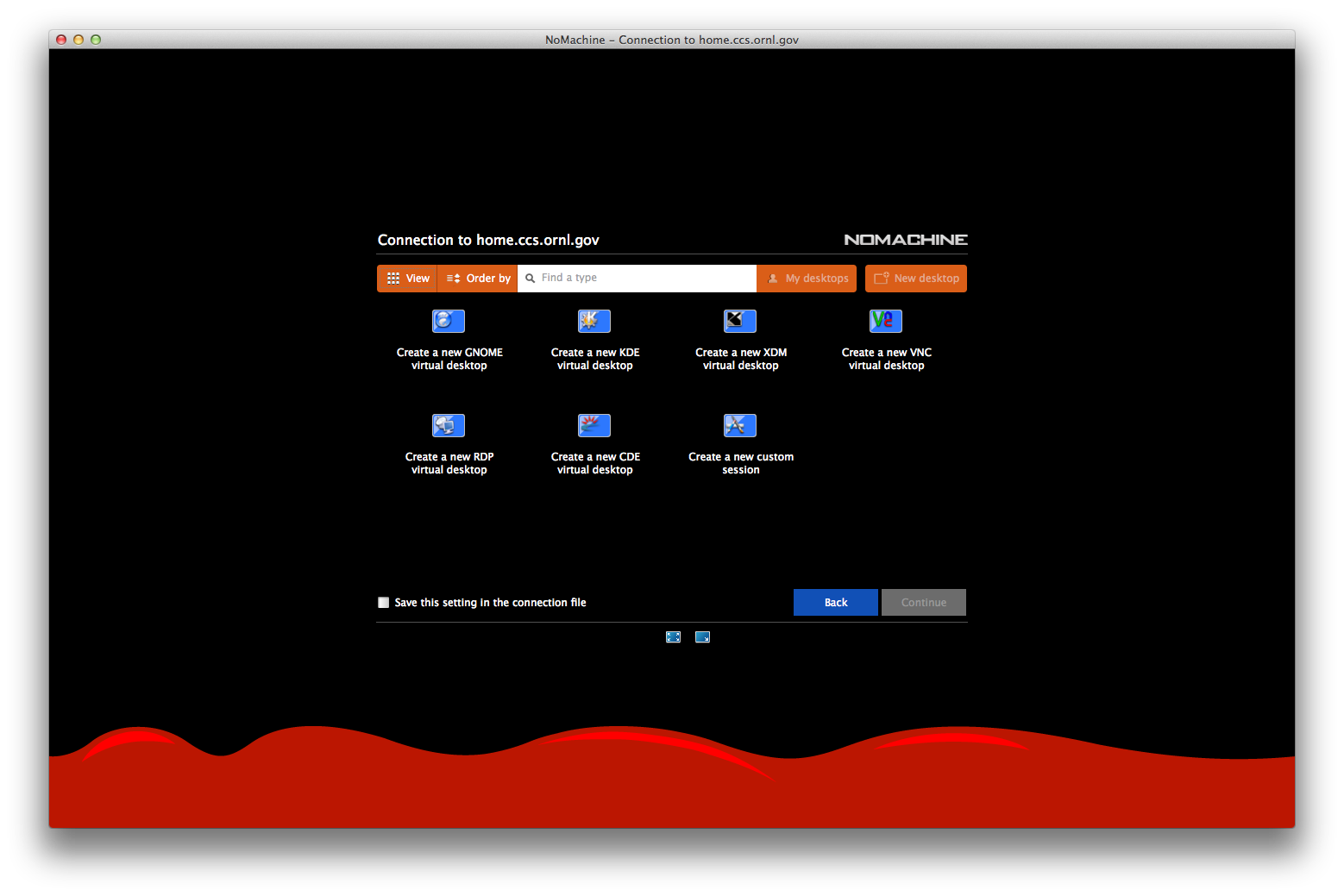 Step 16: Your session will now start.
Step 17: You're now connected! You can suspend your session. Hit exit and chose Suspend. Take note of which login node you were connected to (in this case titan-ext6).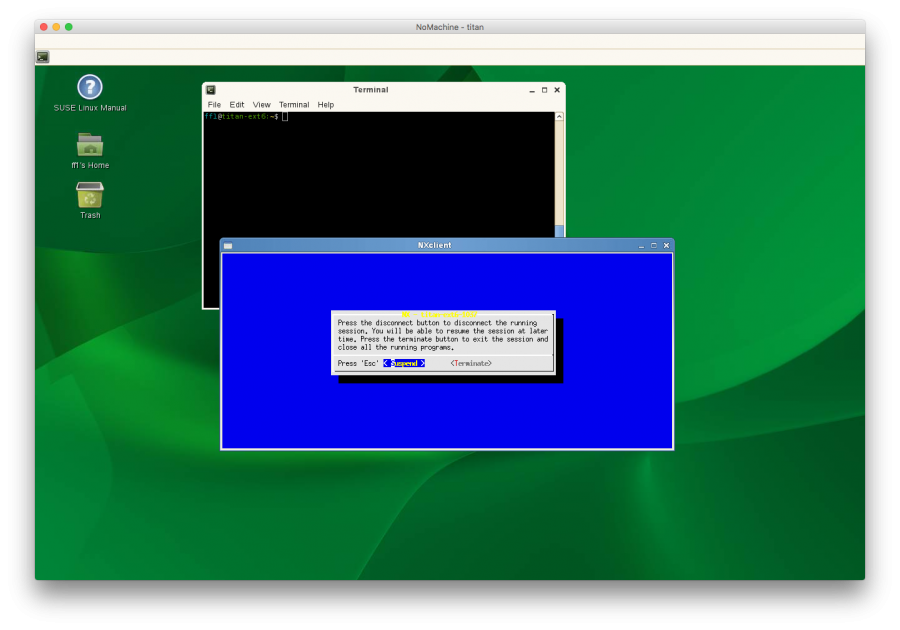 Step 18: You can now reconnect to that session. Create a new connection but this time, use the specific host you connected to previously (titan-ext6.ccs.ornl.gov) following the same instructions above. After authenticating, hit [Back] button and you should see your suspended sessions. (this UI feature has been reported to NoMachine).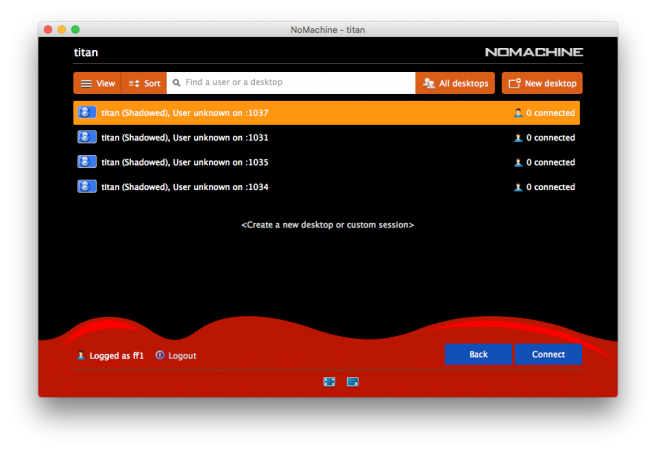 Note the number of the TCP connection matches the previous screenshot. (1037)
We recommend using the latest 5.X version of NoMachine Client.