HPC Community Gearing Up For SC14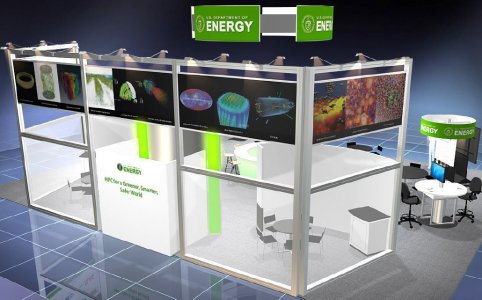 It's almost time for SC14, and The Department of Energy's Oak Ridge Leadership Computing Facility (OLCF) is busy packing our bags for New Orleans. For the past 26 years, the Supercomputing Conference has brought together leaders in the high-performance computing (HPC) community from academia, industry, and laboratories across the world to discuss new trends in HPC, networking, storage, and analysis.
The 2014 theme is HPC Matters, and the event will spotlight the most original and fascinating scientific and technical applications from the past year. Thousands of researchers, programmers, students, and sponsors will flock to the Big Easy to participate in a wide variety of workshops, discussions, poster sessions, "birds-of-a-feather" sessions (BoFs) and other events.
Just like many years in the past, ORNL and OLCF are taking an active role in the conference. HPC Operations staff member, Dustin Leverman and NCCS Director or Operations, Jim Rogers, have helped to bring this event to life, serving as Chair for the Student Cluster Competition and Logistics/Equipment Co-Chair respectively.
OLCF staff will also be leading various sessions and workshops throughout the week.
Technology Integration staff member, Sarp Oral will be moderating the "Lustre Community BoF: At the Heart of HPC and Big Data" and the Scientific Computing Group Leader, Tjerk Straatsma is in charge of "Application Readiness and Portability for Leadership Computing." User Assistance specialist Fernanda Foertter will lead a session entitled "Women in HPC: Mentorship and Leadership."
For an in-depth schedule see the SC14 schedule page, found here.
Members of the OLCF will also be presenting several papers, including "Best Practices and Lessons Learned from Deploying and Operating Large-Scale Data-Centric Parallel File Systems," which has been nominated as a Best Paper Finalist. The OLCF will also be participating on the exhibit floor, staffing Exhibition Booth #1939 in collaboration with other Department of Energy research laboratories.
If you can't make it to New Orleans, keep up with our adventures at SC14 by following the OLCF on Facebook and on Twitter @OLCFGOV using #SC14 and #HPCMatters.