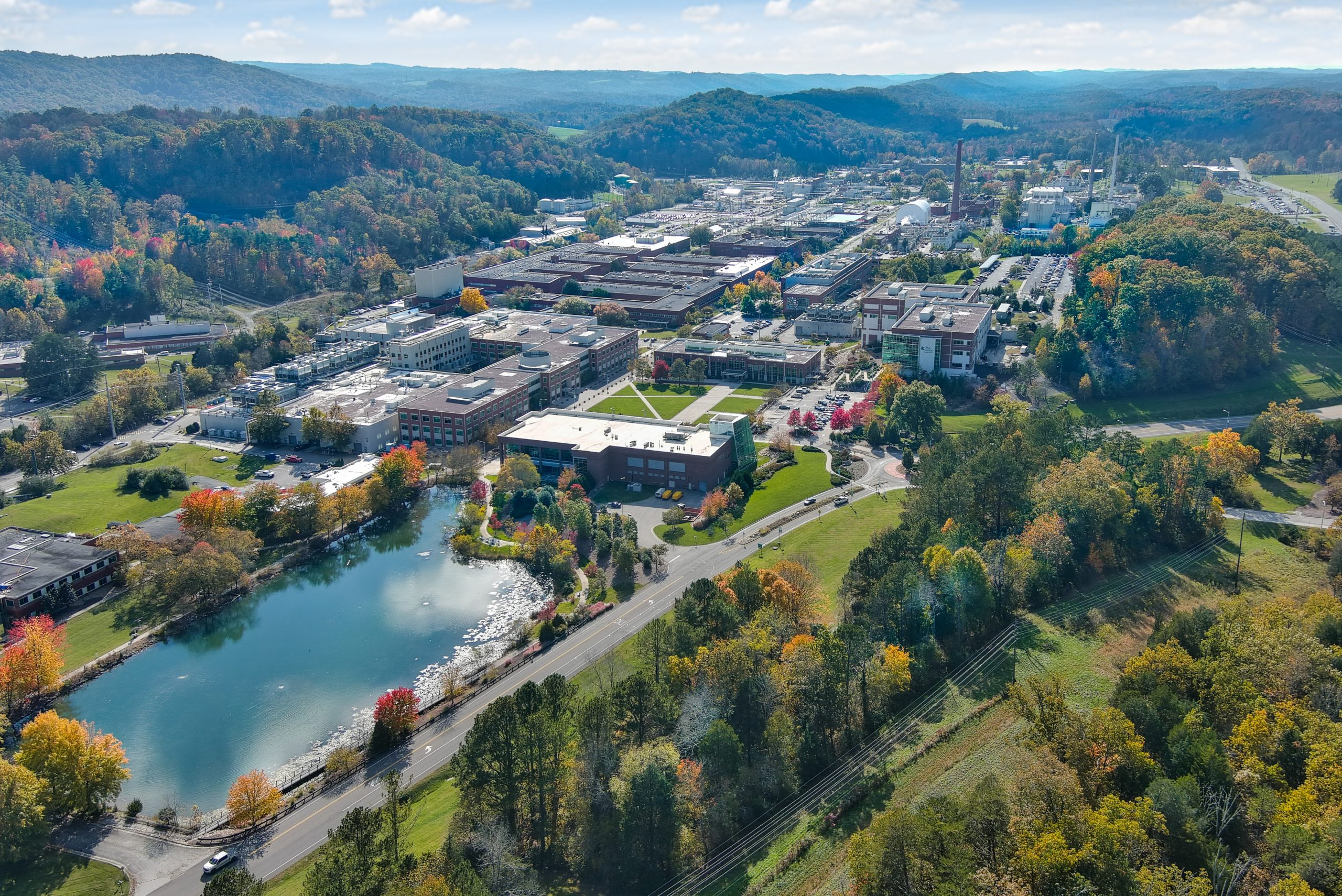 2023 Quantum Computing User Forum
The Quantum Computing User Forum brings together users to discuss common practices in the development of applications, software, and simulations for quantum computing devices and systems. Hosted by the Oak Ridge Leadership Computing Facility at Oak Ridge National Laboratory, the meeting, scheduled July 17-20, 2023, includes invited presentations from leading researchers in the field of quantum computer science.
A poster session will be held on July 18th, and all participants are invited to submit your abstracts, following the directions in the registration tab.  Additionally, three workshops will be hosted during the event: on July 17th by IBM and on July 20th by Quantinuum and by NVIDIA.
Agenda and Speakers
The forum agenda consists of topical sessions organized around invited talks given by quantum computing users.
July 17, 2023 – Day 1 – IBM Workshop
July 18, 2023 – Day 2 – Quantum Computing User Forum and Poster Session
July 19, 2023 – Day 3 – Quantum Computing User Forum
July 20, 2023 – Day 4 – Quantinuum Workshop and NVIDIA Workshop
Confirmed keynote speakers for the user forum:
Dr. Sarah Sheldon – IBM
Dr. Russell Stutz – Quantinuum
Dr. Jungsang Kim – IonQ
Alex McCaskey – NVIDIA
Confirmed invited speakers for the user forum:
Dr. Jan Balewski – Lawrence Berkeley National Laboratory
Senrui Chen – University of Chicago
Dr. Eli Chertkov – Quantinuum
Dr. Daniel Claudino – Oak Ridge National Laboratory
Samudra Dasgupta – University of Tennessee
Dr. Maxime Dupont – Rigetti
Joe Gibbs – Los Alamos National Laboratory
Dr. Marco Govoni – Argonne National Laboratory
Dr. Kathleen Hamilton – Oak Ridge National Laboratory
Dr. Marc Illa Subina – University of Washington
Dr. Alexander Kemper – North Carolina State University
Dr. Katherine Klymko – Lawrence Berkeley National Laboratory
Dr. Ang Li – Pacific Northwest National Laboratory
Elijah Pelofske – Los Alamos National Laboratory
Dr. Kaitlin Smith – Infleqtion
Dr. In-Saeng Suh – Oak Ridge National Laboratory
Dr. Yongxin Yao – Ames National Laboratory
Dr. Xiaojun Yao – University of Washington
Dr. Kubra Yeter-Aydeniz – Mitre
Dr. Kwangmin Yu – Brookhaven National Laboratory
Dr. Peng Zhang – Stony Brook University
Workshops
IBM Workshop:
During this workshop, we will introduce error mitigation and suppression techniques and dynamic circuits. Error mitigation and suppression are critical tools for enhancing the accuracy of quantum calculations. In addition to giving you the background behind these advanced techniques, we will also show how you can easily incorporate them into your solutions using primitives in Qiskit Runtime. A key highlight of our workshop is the introduction of dynamic circuits, a core component of the next wave of high-performance computing, 'Quantum Centric Supercomputing'. We invite you to join us in exploring the forefront of quantum computing!
Quantinuum Workshop:
This workshop consists of three sections that cover various aspects of the Quantinuum H-Series platform. It concludes with a Quantinuum Q&A Panel, allowing participants to address any queries regarding the platform.
1) Introduction to Quantinuum H-Series and Unique Features:
In this section, we will highlight the unique features of Quantinuum H-Series trapped ion quantum computers, such as high two-qubit gate fidelity, full connectivity, qubit re-use, mid-circuit measurement, plus some recent new additions.  We will also discuss how to take advantage of these unique features and showcase examples of actual circuits that have been run on the hardware.
2) Quantum Error Correction/Detection/Mitigation on H-Series: Participants will study error correction and mitigation on the H-Series platform, including real-time decoding with color code, two-qubit gates, and circuit construction using OpenQASM, Q#, and QIR. The session also covers error detection via Iceberg code.
3) TKET User Features: This section highlights the powerful features of TKET, Quantinuum's advanced software development kit (SDK). Among other topics, participants will learn about PyTKET, circuit submission to H-series devices, compilation options, emulator usage with noise models, mid-circuit measurement, and circuit conversion to and from other SDKs. They will also explore performance optimization for IBM and Rigetti platforms.
NVIDIA workshop:
In this workshop, we will introduce the CUDA Quantum programming model and compilation platform. CUDA Quantum has been designed specifically for quantum acceleration of existing classically heterogenous workflows and applications. The workshop will acquaint participants with the programming model in both C++ and Python, and walk through the development of quantum-classical application code that leverages NVIDIA GPUs for performant circuit simulation. The primary application codes we will demonstrate will be hybrid quantum-classical applications prevalent in quantum chemistry and machine learning. Attendees will work through quantum kernel development for near-term quantum computation, as well as mid-circuit measurement and fast feedback for future fault tolerant applications.
We will demonstrate the use of simulation backends that leverage one or many NVIDIA GPUs, as well as programming and execution models that incorporate multiple QPUs via GPU-emulation on a multi-GPU compute node.
In the last part of the workshop, the participants will be encouraged to experiment with a set of predefined application goals, or port their own applications in CUDA Quantum using the C++ interface and/or the user-friendly Python API.
Registration and Deadlines
Registration is now closed

Deadline, external to ORNL: Monday, June 19th
Deadline, internal to ORNL: Friday, June 30th (no poster submissions after June 19th )
Limited positions are available for student volunteers – please send an inquiry to qcup@ornl.gov to express interest

Poster Title + Abstract Deadline: Monday, June 19th – please email your title and abstract to qcup@ornl.gov for consideration
Poster Acceptance Notification: Friday, June 23rd
Travel
Local Airport: McGhee Tyson Airport: https://flyknoxville.com/
Hotels: While we do not have a conference hotel, many people enjoy staying in the Turkey Creek vicinity for close access to restaurants while being within driving distance of ORNL.
Rental cars are recommended. If you need to call for a taxi or rideshare service (e.g., Uber and Lyft), we kindly ask you to verify that the driver will be a U.S. citizen or has a valid ORNL badge to prevent delays or entry failures.